Trafalgar International formally commenced business in 1989, providing risk solutions to major corporate clients. Our mission then, as now, is to provide a cost effective, risk management and insurance service in those areas where we know we can excel.
Since our formation we have grown to become one of Thailand's largest and most respected risk advisors offering a full risk management service from a committed and dedicated group of professionals.
In 1999, the ownership of our company changed when the local management acquired a controlling interest. Little else changed. Our company continued with the same management and staff, and the same over-riding commitment to exceed our clients' expectations.
Trafalgar International is an independent company. While we have a professional association with a number of major international risk advisors, we prefer to retain the ability, where necessary, to select the best international partner to serve the specific interests of our various clients.
Trafalgar International is also an Assurex Global shareholder, an exclusive Partnership of the world's premier independent insurance agents and brokers, the World's 4th largest insurance broking group.
The financial services sector has seen much consolidation in recent years and insurance broking is no exception to this trend. Many household names in the industry have disappeared and the choice of a discerning client has become more and more limited. Trafalgar International offers a genuine alternative to clients seeking both a high level of professionalism and personalised service.
While we appreciate that Trafalgar International do not have the resources of the global giants we compete with them successfully by choosing to operate only in those areas where we know we can excel.
Within those areas where we wish to transact business, we adopt a team approach to client servicing in order that appropriate resources are always available. However, an account director is responsible for the risk solutions we recommend and is personally involved in placement, claims and ongoing service. We do not allow our team approach to dilute the personal contact that is so important with our clients.

Our objective is to provide cost effective risk solutions.
While this will often involve insurance, we adopt a pragmatic risk management approach. This ensures that all risks are identified, minimised and when necessary transferred. We deal with total risk, not simply the physical risks of fire or flood, but such areas as:

Contractual liabilities
Credit risks
Continuity of supplies
Disaster recovery
Professional and directors liabilities
Balance sheet enhancement
To make appropriate recommendations we need to obtain an intimate knowledge of our clients business. While we respect your time constraints, we insist on sufficient information to ensure that our advice will protect your assets, your liabilities and your ongoing future profitability. We want you as a client for a long time!

Our Valuable Team Members
Our team is at the core of Trafalgar International, and our best assets in delivering a premium insurance broking service to our clients. Insurance policies can be complicated, and these are the key people who will help you understand what you're getting into, and get the details right.
Grant is one of the founding partners of the company following the successful management buyout of the company in late 1998 and has since lead Trafalgar International to become one of Thailand's leading Insurance Brokers and Consultants.
Grant's insurance career spans over 50 years and he has gained considerable international experience having worked in the UK, Saudi Arabia, France, Cyprus and Dubai markets before coming to Thailand in 1991 for a then major UK broking company.
Grant's background is in the property and engineering field and he brings to Trafalgar International considerable underwriting and broking experience in the placement of insurance programmes in the property, business interruption and construction and construction related fields, acting for both Principals and Contractors and often as advisor to project Lenders.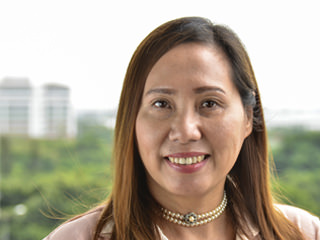 Suwanna graduated in Journalism and Mass Communication from Thammasart University in 1981.
Spending 11 years in the commercial sector, Suwanna then moved into the insurance broking industry, originally joining Grant in 1992 before moving to join Trafalgar International in 1994.
Suwanna is one of our senior managers and maintains the high professional standards required in developing her Broking Unit which also incorporates the negotiation and settlement of claims.